Indian visa from Kenya - Requirements and fees
India is a vast and varied location. Bordered by Pakistan, China, Nepal, Bhutan, Sri Lanka, Bangladesh, and Myanmar, as well as the Arabian Sea and the Bay of Bengal, the country has many varied faces.
Within India's borders, there are over 20 official languages, numerous religions, and a wide range of cuisines. Travel is essential for experiencing the depth of Indian culture and history. 
India, as known as one of the most unique countries in the world, is a good destination for vacations and business trips.
As a Kenyan, you need to apply for a Visa if you wish to enter India since Kenya is not on India's exemption country list. Fortunately, that process is more feasible and effortless now thanks to the e-Visa service that can help you apply for an Indian Visa from Kenya online regardless of your location.
1. Indian Visas from Kenya: Types of Popular e-Visas
The Indian government has launched different types of visas for different reasons visitors may travel there. Before you begin the visa application process, Kenyans who are planning a visit to the Republic of India should consider the type of visa they need.
Tourist e-Visa: For one month, you can stay in the Republic of India for tourism or visit family and friends.
Business e-Visa: allows you to stay for 1 year and enter multiple times.
Medical e-Visa: you can stay in India for two months and enter three times.
Conference e-Visa: With a single entry, you can stay in India for one month.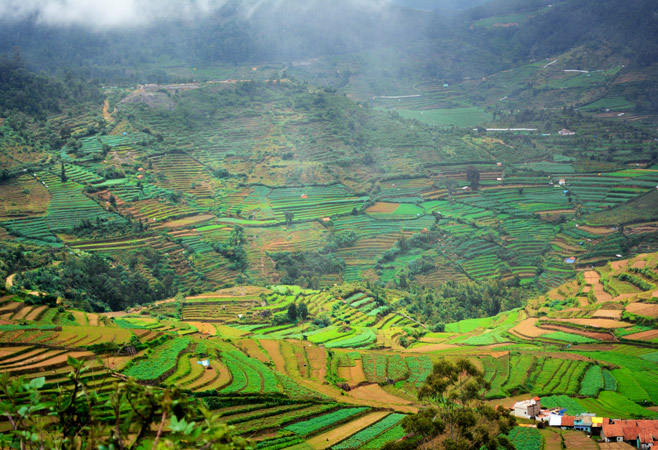 2. The requirements necessary to obtain an Indian e-Visa from Kenya
The following Indian e-Visa requirements for Kenyan citizens are straightforward and should be prepared before submitting an online registration form for an Indian Online Visa:
A copy of your Kenya passport which must be valid for six (06) months from the date of entry in the Republic of India with at least 2 blank pages for stamping.
A current passport-sized photo of your face with a clear background.
Recommended: Your trip itinerary or business invitation letter or any document showing your purpose for the trip.
Following that, applicants from the Republic of Kenya must complete an online application. They will submit the following simple information: Name, date of birth, gender, nationality, contact information, passport number, and trip information. Please remember that the email address you provide must be legitimate and that you will check it frequently to receive updates and your India Online Visa.
Any other requirements, if any, to complete your application will be instructed by our experts so that you no longer need to worry about how to meet these requirements.
3. Apply for an Indian e-Visa from Kenya
An Indian Visa application for citizens of Kenya can be completed in four steps:
Step 1: To get your Indian Online Visa, you must fill out the application form. Here, you will choose the type of e-Visa and the processing time you desire. You will also need to provide personal information and passport details.
Step 2: Once you have submitted the form, you must make the Indian e-Visa fee payment online. Then, you can check your email for updates or information from the site. If needed, additional documentation may be requested.
Step 3: Check your email for updates about the progress of your India visa application, as the processing time is determined by the kind of processing time you specified. Once approved, applicants must complete the following steps:
Get your e-Visa printed before you leave for India.
When you arrive in India, ensure that you have all the above-mentioned documents ready to show your visa to the immigration agents.
Step 4: Obtain a stamp on your Indian visa from immigration at the airport or port.
Once you receive your Indian visa stamp, you are ready to depart!
4. The cost of an Indian e-visa for Kenyan citizens
Basically, the applicant from Kenya will pay the government fee, which is required by the Indian government, and the service fee, which is charged on simplifying your process to obtain an Indian e-Visa in the easiest way.
With processing time, we provide 3 service options for you and each of these will have a different level of fee:
Normal: used in most cases when you have enough time for preparation and wait for a response. With this option, you can get your e-Visa in a guaranteed maximum of 3 business days.
Urgent: used in special cases when you just have a little time for all processes. You can get your e-Visa in a guaranteed maximum of 24 hours.
Super Urgent: in emergencies when you need to get your e-Visa in hours. With this option, our experts will support you to get your approved e-Visa as soon as possible.
In addition, you are recommended to buy COVID-19 insurance to benefit both your finances and e-Visa approval. We also supply some other add-on services in an effort to help you improve your experience in India.
For the final step, both electronic transactions and wire transfers are accepted to make payment. You have various selections, such as Visa, Master Card, American Express, or PayPal to choose from.
In addition, we also provide services such as Travel esim, car pick up services,  to help customers have the safest and most convenient trip.
India Visa Requirements for Kenya Citizens FAQs