Indian visa requirements for Philippines nationals
Nowadays, is it possible to get an Indian visa from Philippines even right at home? Since 2014, 166 countries around the world have been able to use the electronic travel authorization system introduced by the Indian government. These measures enable citizens of these countries including the Philippines to apply for and obtain an Indian e-Visa online without having to visit an Indian embassy or consulate.
Passport holders from the Philippines need a visa for India
The Embassy of India requires all Philippines nationals who wish to visit the country to obtain a visa. Depending on the specific reason for the trip, travelers can choose from several types of Visa offered by the Indian government.
In detail, Filipino citizens can consider these types of e-visa:
Those who wish to travel to India for tourism can apply for an Indian e-Tourist visa which is a single entry permit for 30 days.
If you are interested in traveling for business, you can apply for an e-Business visa which allows you to stay for 1 year with multiple times of entry.
For a short trip to take part in the conference, you can get an e-Conference visa to enter one time staying 30 days.
And if you need medical treatment scheduling to enter the country three times or less, you can apply for an e-Medical Visa and stay for a period of 60 days.
Documents required for Filipino applicants for an Indian e-Visa
To ensure a successful Indian e-Tourist visa application, travelers should have a look at the condition and required document before beginning the application process. The following are condition for all Filipino want to get an e-visa, regardless of the type of visa you are applying for:
Your passport does not expire for the time of 6 months after the intended date of arrival.
Having a valid email address, which you use gradually.
Having a valid debit or credit card to make payment without getting out.
And then, take a moment to prepare these required documents:
A copy of your passport, just the page containing your biological information.
A passport-standard photo taken less than 6 months ago.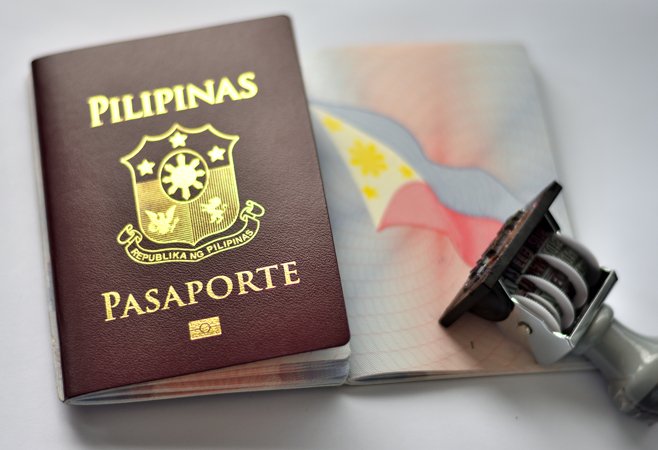 After ensuring that the traveler fulfills the prerequisites for applying for the Indian e-Visa, you will need extra information which demonstrates your purpose of the Indian trip. Our experts will give detailed directions on what you supply in addition and you could peace your mind about that.
It would be a wonderful trip if you consider adding Covid-19 insurance to your plan. Not only protect your finance benefits, it is also a plus point to drive your e-visa approval process.
The processing of an e-Visa application can take a maximum 3 business days after you complete the online application and follow our instructions via email.
How much is a visa to India from the Philippines
The total Indian visa cost for Filipino citizens consists of two fees: a service fee and a government fee. While the government fee is maintained for each nationality of visitors, the service fee can change based on your need. We offer you three options, which you can choose according to your situation:
Normal: If you need the visa within three business days.
Urgent: If you require the visa within 24 hours.
Super urgent: If you require the visa after 5 business hours.
Payment method: You can make electronic transactions or wire transfers. To complete your payment, you may choose from a variety of payment units, such as Visa, Mastercard, or PayPal.