India e visa requirements for citizens of Saint Kitts and Nevis
The government of India introduced an online system for obtaining entry visas as part of an effort to increase tourism in the country. The Electronic Visa for India (e-Visa) was initially obtainable to nationals of 43 nations. You can apply online without going to the embassy or standing in line at the border check facility.
The program was improved in April 2017 and opened up to everyone. It significantly increased the number of countries that could apply for an Indian e-Visa. The new system categorizes an India business visa as well as a medical visa for Saint Christopher and Nevis inhabitants.
The e-Visa is now accessible in more than 160 countries around the world. E-visas can be obtained by filling out a simple online form, paying the fee, and receiving an e-visa via email. The Indian e-Visa can be used at Indian airports and seaports.
Indian e-Visa for citizens of Saint Kitts and Nevis
Do Citizens of Saint Kitts and Nevis Need a Visa for India?
Nationals of Saint Kitts and Nevis must obtain an Indian visa, similar to citizens of other nations. All tourists must have a valid passport and a visa.
Types of Indian e-Visa for Saint Kitts and Nevis
India e-Tourist Visa: With this kind of e-Visa, you are able to travel to India, go sightseeing, and pay a visit to family members. Depending on how long the journey will last, there are three different sorts of tourist e-Visas.

The 30-day e-Tourist Visa: You can stay there for 30 days starting from the day you arrive. Furthermore, this particular sort of e-Visa cannot be converted or extended. A one-year or five-year tourist visa is available if you desire to remain longer.
The 1-year e-Tourist Visa: A continuous stay of up to 90 days is permitted with a 1-year e-Visa, which is good for one year from the date of issuance and allows for multiple entries.
The 5-year e-Tourist Visa: The validity of a 5-year e-Visa for tourists is longer, lasting for 5 years after the date of issuance. You are permitted an unlimited number of entries, with a maximum stay per entry of 90 days.

India e-Business Visa: Multiple entry times are permitted with this type, however, each stay cannot exceed 180 days. It is valid in India for up to 365 days after the date of issuance.
India e-Conference Visa: You can travel to India for official conferences with this kind of visa. This single entry e-Visa has a duration of stay cap of 30 days starting on the date of arrival, and it is valid for 04 months after the date of issue.
India e-Medical Visa & India e-Medical Attendant Visa: You are able to travel to India with this kind of e-Visa to receive medical care or to be a patient's companion. For as long as 60 days after the date of your initial arrival. You are permitted three entries into India.
India e-Visa Requirements for Citizens of Saint Kitts and Nevis
Indian e-Visa requirements for citizens of Saint Kitts and Nevis
India visas from Saint Kitts and Nevis can be obtained with simple paperwork. After providing confirmation of identity, an e-visa is likely to be issued by Indian immigration authorities.
For an India e-Visa, the following documents are needed:
Applicants are required to provide a passport-sized photo of themselves, taken in white and showing a clear headshot.
A passport that is valid and has a minimum remaining validity of six months and should have at least two blank pages. There should be a clear view of the passport's key information when it is scanned.
A credit or debit card is a recognized method of payment.
In addition, there are some other pertinent documents that you should get ready depending on the type of e-visa you apply for. For instance, if you're a citizen of Saint Kitts and Nevis requesting an e-Medical visa, you must have an invitation letter from a hospital or medical facility in India. This paperwork will be listed in detail for you via email once we receive information about your e-visa type. Thus, you never need to be concerned about that.
Apply for an Indian e-Visa From Saint Kitts and Nevis
Filling out an online visa application is the first step toward receiving authorization to enter another country. The application form entails a few easy steps, including entering personal information, verifying everything, uploading important papers, scanning documents, paying processing visa fees, and pressing the submit button.
After that, your e-Visa application will be examined and approved online, after which it will mail it to you.
To be ready for your travel to India, please download and print a copy of your India e-Visa after you've received it in your email. You'll need to obtain your e-Visa stamped in your passport once you arrive in the nation.
Indian e-Visa fee for citizens of Saint Kitts and Nevis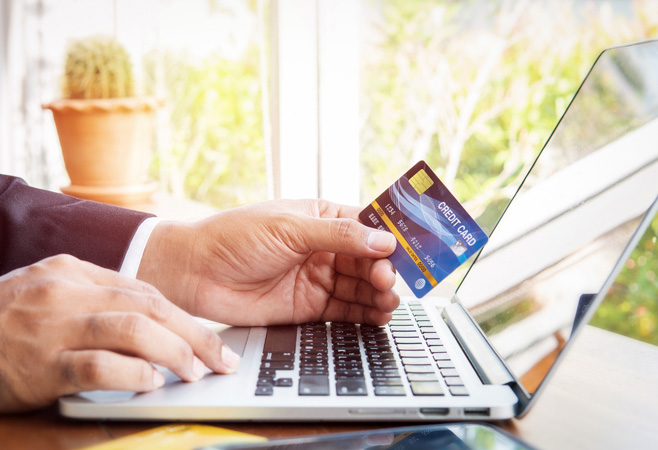 Indian e-Visa fees for citizens of Saint Kitts and Nevis
Two types of India e-Visa fees are required to apply for an India visa online: the Service Fee and the Government Fee. Saint Christopher and Nevis is not on India's exemption list; hence, the government fee is necessary. The service fee depends on two factors: processing time and type of visa. You may choose one of the following three service orders for the service fee:
Normal: If you select this option, your e-Visa will arrive within three business days.
Urgent: If you use this service, you can expect to receive an India e-Visa within 24 hours.
Super Urgent: This type of service will provide you with your e-Visa in as little as 5 hours.
You have two alternatives for paying your bill: electronic payment (Visa, Mastercard, American Express, or PayPal) or direct deposit.
You can also pay a little premium for COVID-19 insurance to maintain your benefits while traveling abroad.