India e-Visa requirements for Colombian citizens
India is in the top 10 most visited countries in recent years, according to recent international statistics. Knowing the demands of traveling to India as well as the difficulties in getting a visa, in 2014 the Indian government decided to launch a new type of visa, which is called an Electronic visa (e-visa).
The e-Visa for India is currently available in over 150 countries worldwide, and it constitutes a significant contribution to India's tourism industry, which has seen steady growth in recent years. In general, an e-visa is easier to get than the casual type because all you need to do is provide enough information and fill in an application form online, which has led to time and money saving.
In this article, we will show you an overview of the e-visa application process and the total cost of it, as well as how to apply and get a successful e-visa.
1. India e-visa for Colombian citizens
In general, the Indian government provides a total of 6 types of e-visa, including 4 main types. As a Colombian, you are able to apply for the following types of e-visa:
Indian e-Tourist visa: used when you want to enter India for any tourism purposes. If you use this type of e-visa, you can stay in India for up to 30 days from the date of your arrival with single entry only.
Indian e-Business visa: used when you have a business in India. This e-visa type can help you stay in India for up to 365 days from the date of granting with multiple entry times. For each period of stay, you shall not exceed 180 days.
Indian e-Conference visa: used when you have a conference from the government in India. With this type of visa, you can stay in India for 30 days from the day of your arrival with a one-time entry only.
Indian e-Medical visa: this type helps you enter India when you need medical service in India and can stay in for up to 60 days with triple-entry in total.
2. India e-visa requirements for Colombian citizens
In total, the whole application process for an Indian e-visa is more feasible than the casual type. You just need to provide the required documents for verification.
Colombian citizens will be required to submit the following documents at the time of their online application:
A passport that is valid for at least 6 months from the date of arrival in India and 1 blank page for stamping. You also need to provide a scanned copy of your passport biographical page, as well as a portrait photograph that has a clear background and face.
An e-mail address to which the e-Visa will arrive.
Travel itinerary: your detailed plan in India will be asked for in order to let the local authority manage your travel. Therefore, it is recommended that you shall not complete your tour or flight bookings before your e-visa is issued.
Additional documents: you will be required to provide some side documents related to your travel purpose. Take an e-Business visa as an example, if you want to get it, besides your required documents above, you need to provide your business invitation letter and/or business card.
Read more: How to apply for India eVisa.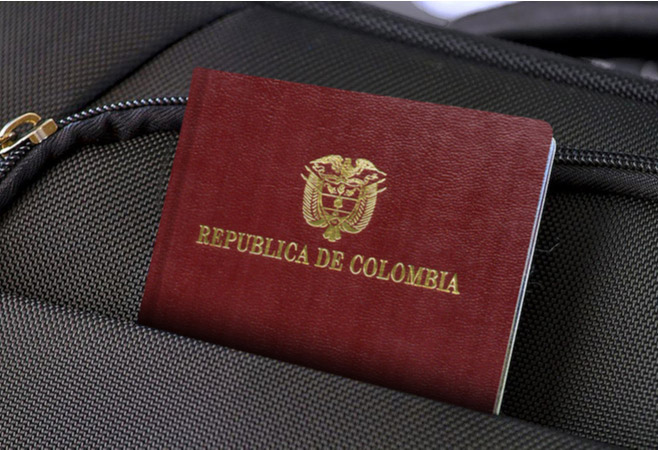 3. Indian e-visa cost and payment method:
After completing the Indian e-visa requirements for Colombian citizens, you will be required to finish your payment to get your application process done.
To be more specific, you will pay for 2 main kinds of India visa fees: government and service fees. The government fee is compulsory since Colombia is not on India's exemption list.
For the service fee, there are 3 available options for you to choose from, depending on your need and time:
Normal: the standardized service which helps you get your e-visa within 3 business days.
Urgent: the higher state of service that can help you get your e-visa within 24 hours.
Super urgent: the highest priority service that can ensure you will get an e-visa within around 5 business hours.
Moreover, you can add a small fee for COVID-19 insurance
Payment method: After choosing your suitable type of service, you will add your payment to complete the whole process and it can be done in 2 ways: electronic payment and wire transfer. If you choose electronic payment, consider using the following payment units: Visa, Mastercard, American Express, or Paypal.