Indian e-Visa requirements for Cypriot citizens
Tourists from all over the world travel to India to immerse themselves in the mystical culture of this sacred land. India has it all: mountains or plains, wildlife tours or adventurous activities, city life or country life, beaches or rivers, Indian cuisine or seafood, spiritual holidays or romantic vacations. The main reason for the rise in tourism in India is cultural tourism.
Citizens of Cyprus can apply for an Indian e-Visa. The Indian e-Visa is an online travel visa introduced by the Indian Government in 2014 to facilitate the visa application process to enter the country. It makes it easier for Cypriot passport holders to enter and stay in India for short periods.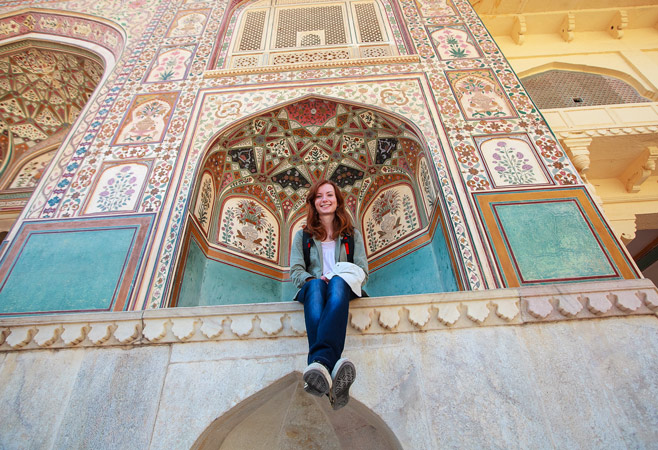 Indian e-Visa types for Cypriot citizens
There are four categories of Indian e-Visa for Cypriot citizens. You can travel to India for any of the following reasons with an e-visa:
India e-Tourist visa: With an India e-Tourist visa, you can go to India for relaxation and cultural activities. This online visa also allows you to visit family or friends in India. There are 03 types of e Tourist visas depending on the staying time in India you want.
A 30-day tourist visa allows you to stay in the country for 30 days from the arrival date, with a double entry into the country.
If you want to stay longer for leisure purposes or to visit relatives/friends, you can apply for a long-term e-tourist visa. There are 02 types of long-term e Tourist visas: a 1 year and 5 years tourist visa. 1-year e Tourist visa is valid for 01 year from the issued date, allowing a continuous stay of up to 90 days, with multiple entries. 5 years e Tourist visa has a longer validity, for 05 years from the date of issuance. You can enter the country as many times as you wish, with each stay not exceeding 90 days.
India e-Business Visa: Cypriot nationals are qualified to visit India for business purposes using the India Business Visa. You can stay in India for up to 365 days from the granting date and enter India as many times as you want, but each stay cannot exceed 180 days.
India e-Conference Visa: for Cypriots who need to attend a conference held inside Indian territory. When you apply for this type, you will be able to stay in India for 30 days from the date of entry with a single entry.
India e-Medical+Attendant visa: allows nationals of Cyprus to enter India if they require specific medical treatment. The validity period of this e-visa is 04 months from the issued date, with a triple entry into the country. Holders of this visa can stay in India for 60 days from the arrival date.
India visa requirements for Cypriot citizens
Before applying, you must ensure to meet the India e-Visa requirements for Cypriot citizens and have all the relevant information (described below) on hand:
The validity of a Cypriot passport must be at least 06 months from the date of entry into the country. It must have at least 02 blank pages for verification stamps.
A recent photo with a clear face against a white/plain background.
A scanned copy of your passport's biographical page.
A valid email address will be used by the Indian government for primary communication with Cypriot applicants, including the issue of successful e-Visas.
Invitation letter: if you apply for an e-Medical, e-Conference, or e-Business visa, you will be required to provide an invitation letter from the organization you will visit in India (hospital, conference organizer, business partner in India).
ID card (for e-Business visa).
Political clearance provided by the MEA of the Indian Government to prove that you are reliable.
Aside from these documents, you need to provide some visa details and personal information.
Cypriot professionals seeking an e-Business visa must also have information about the Indian company, such as an official invitation letter.
Cypriot patients and family members must also give a formal invitation letter from the Indian hospital where they will be treated. They will also be asked some questions regarding the facility they have chosen (for an e-Medical visa).
Apply for an Indian e-Visa for Cypriot citizens
After confirming that you meet the previously listed requirements, you can proceed to the application form for the India e-Visa for Cypriot citizens. This form is a regular questionnaire that takes about 15 minutes to complete.
You will start by answering the following basic questions:
Types of visa
Transportation methods
Port of arrival
Processing Time
Name in full
Nationality
Passport number
Passport issuance date
Passport expiration date
The birth date
Nationality
Contact information via email
You must complete the form, answer truthfully, and properly check your responses. Any error or mismatch can cause the Indian government to delay or reject the application.
India e-Visa fee for Cypriot citizens:
After answering these questions, you will complete the application form by paying the e-Visa processing cost. As previously stated, you must pay two types of India e-Visa fees: The government fee and service fees.
Because Cyprus is not on the India exemption list, the Government fee is mandatory for citizens of this wonderful country.
You can select one of the following choices for the service based on your travel needs:
Normal: This standard service is the most cost-effective option. If you have adequate time to prepare your papers and wait for a response. This type has a three-day wait time.
Urgent: If you employ this advanced type of e-Visa, you will have your results within 24 hours.
Super urgent: this kind is utilized in high-priority circumstances when the e-Visa must be obtained within hours. If you choose this form of service, you will receive your results within 05 business hours.
In addition, you can pay a minimal fee for COVID-19 insurance to boost your chances of approval and keep your benefits when traveling abroad.
Payment method: You can pick between electronic payment and wire transfer as a payment option. If you opt for electronic payment, consider the following options: Visa, Mastercard, American Express, or PayPal are all accepted.