Indian e-Visa requirements for Haitian citizens
The Indian government implemented a new electronic visa system in 2017 for the advantage of travelers who wish to visit the nation. Over the last few years, more than 150 nations have been identified as being eligible to apply for the visa. Haitian nationals, as well as those from other nations, can now apply online.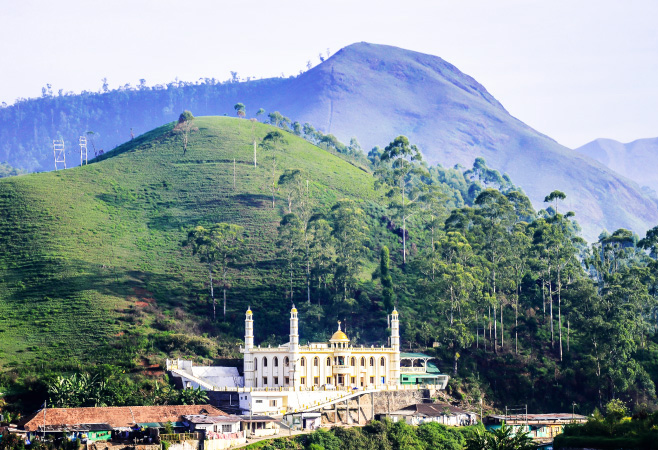 1. Types of Indian e-Visa for Haitian citizens
A Haitian national should also be aware that India offers a variety of Indian e-Visas, each with its own set of requirements and circumstances.
Haitian passport holders have access to a variety of electronic visas, including:
Tourist e-Visa with a double entry: permits for a stay of 30 days. For long-term visits, 1-Year and 5-Year tourist eVisas allow multiple entries into the country within 1 year & 5 years, with each stay shall not exceed 90 days.
Business e-Visa with multiple-entry: permits for a stay of 180 days each trip.
India Conference e-Visa: is valid for 04 months from the issued date, and is granted for a single entry. Its holders can stay in India for 30 days from the arrival date
e-Medical visa & Medical Attendant: India Medical e-Visas and Medical Attendant e-Visas are also available for persons seeking medical treatment in Indian hospitals and their accompanying relatives. Haitian residents who have these particular types of e-Visa are permitted to enter India a total of three times throughout their stay in the country, which can last for a maximum of 60 days starting on the day of their entry.
2. Indian e-Visa requirements for Haitian citizens
Haitian nationals are required to meet the following conditions in order to be able to enter India with an Indian e-Visa:
Having a valid Haitian passport for at least 06 months from the intended arrival date in India
A valid debit or credit card (to cover Indian e-Visa fees)
Having a valid email (where Haitians will receive their India e-visa)
A scanned copy of the biographical page from your passport, as well as a single portrait photograph with a distinct background and face, are also needed.
When all these conditions are met, Haitian nationals can begin the application process. In order for the process to be completed, they must also provide specific documentation and answer questions.
Inside the application form are the following questions:
Information for the e-Visa
Name and last names
Birthday
Birthplace
Gender
Passport number
Date of arrival and departure
An applicant needs to have scanned the passport information page and a passport-type photograph that meets the following requirements:
Front faced
White-colored background
No hats or head garments
No sunglasses
By providing false and unclear information, Haitian applicants risk delaying or denial of their application.
With a Haitian passport and an electronic device such as a computer, tablet, or smartphone, you can complete the form from anywhere around the globe. A successful Indian e-Visa application takes only a few minutes to complete, and its approval can be obtained in 05 hours to 03 business days via email.
For each India visa application form, the documents that are required to be submitted vary depending on the type of visa being applied for.
Example: If Haitian citizens are applying for a medical e-Visa, a letter from their hospital confirming their treatment will be needed. For e-conference visas, an invitation letter from the conference organizer and political clearance from the Government of India's Ministry of External Affairs (MEA) will be required.
Vaccinations are required for Haitian citizens before entering India
It's advisable to visit a medical professional before traveling to India to obtain the necessary vaccinations, as a few injections can prevent Haitian travelers from getting sick during their trip.
To enter India, you should have the following vaccines:
Yellow fever
Hepatitis A
Hepatitis B
Typhoid fever
Measles
Japanese encephalitis
Cholera
Rabies
When visiting India, you should also wash your hands, drink bottled water, eat safely, protect yourself from mosquito bites, and avoid handling street animals.
3. Indian e-Visa fee for Haitian citizens
For the Indian e-Visa application procedure, Haitian citizens are required to pay two types of fees: the government fee and the service fee.
In light of Haiti's non-exemption from Indian e-Visas, the government fee is necessary.
Apply for more applications to get the lowest service fee. Choose one of the following options to match your vacation objectives and budget:
Normal: If you have plenty of time to assemble your papers and wait for a response, this is the most cost-effective way to apply for an Indian e-Visa. The waiting period for this service is 03 business days.
Urgent: Haitians will have their results within 24 hours after using this wonderful service.
Super Urgent: Haitian nationals in high-priority situations may use this service, which provides results within 05 working hours for e-Visa applications.
Payment methods: A wire transfer is one method of payment. To make an electronic payment, you can use Visa, Mastercard, American Express, or PayPal.
Travelers should obtain Covid-19 Insurance provided by Indian Immigration Services to safeguard themselves against a wide variety of hazards, including pandemics.