Indian e Visa Requirements for Monegasque Citizens
India has become one of Asia's most popular tourist destinations as a result of its cultural, geographical, and historical attractions. In 2018, India received 10 million international visitors.
The Indian government announced the e-Visa application form in 2017, making the visa application process simpler and faster. Nationals of Monaco are one of more than 160 nationalities who can apply for an Indian e-Visa.
Indian e-Visa for Monegasque Citizens
1. Indian e-Visa for Monegasque Citizens
Citizens of Monaco can select the type of visa they need for their trip to India by applying for it ahead of time online. There are many types of Indian e-Visas, and all applicants should be aware of the requirements for the particular visa type.
Citizens of Monaco can apply for one of the following types of electronic visas from India:
e-Tourist Visa
e-Conference visa
e-Business Visa
e-Medical Visa
e-Medical Attendant Visa
Validity duration, entry restrictions, and length of stay are all variable with these visas, as is the number of times they may enter India.
Foreigners traveling to India for vacation or to see loved ones can apply for an Indian tourist e-visa, the most popular type of visa issued. Also, if you intend to vacation at a yoga and retreat facility, you'll need a Tourist visa. The typical tourist e-Visa has a validity of 1 month from the date of issuance, with double entries. Holders of this visa can enter India twice and remain there for 30 days in total. Travelers who wish to stay longer than one month can also request a long-term eVisa: 1 year or 05 years.
A business e-Visa to India should be requested by both men and women who are interested in conducting business in the country. The visa is valid for a year, and the maximum stay is 180 days for each trip.
People receiving medical treatment at an Indian hospital and their family members must get an India Medical e-Visa and a Medical Attendant e-Visa to enter the country.
Proof that they are coming for medical reasons is required by law. This visa is valid for 04 months, permitting triple entries into the country with 60 days of staying time.
Apply for an Indian e-Visa from Monaco
2. Indian visa requirements for Monegasque Citizens:
When applying for an e-Visa, Monegasque Citizens should familiarize themselves with the Indian visa requirements. Applicants will be required to submit certain papers in addition to their online application.
While everything will be submitted electronically, the application package as a whole includes the following:
Your passport must be valid for at least six months from the date of your arrival in India. When you enter India, your passport must have at least two blank pages for the immigration officer to stamp. a copy of your passport's last page (if applicable).
Make sure your email address is correct because the e-Visa will be delivered directly to this address.
A recent photo of the applicant on a white backdrop. 
Information about your vacation, including lodging options
If you are seeking an Indian e-business visa, please include a copy of your company card and an invitation letter.
If you are applying for an Indian e-medical visa, you must provide a letter from the hospital or a medical certificate outlining your sickness and the necessity for treatment in India.
Email ID: Indian Immigration Services will interact with you via email, and you will receive your approved visa via email as well.
Payment: To pay for your application, you must use a valid debit or credit card, MasterCard, Amex, Paypal, Visa, or wire transfer to your Cyprus bank account
Indian Business e-Visa Requirements for Montenegrin Citizens
One of the following items, in addition to the prerequisites listed above, must be included:
In India, employers issue business cards that include their full name, firm name, and contact information.
The Indian corporation sent a business letter that also served as an invitation to the Montenegrin business traveler.
Indian Medical e-Visa for Montenegrin Citizens: Additional Conditions
A letter from the hospital in India addressed to the patient is also required for this visa.
2. Apply for an Indian e-Visa for Monegasque Citizens
If you're a citizen of Monaco looking to travel to India on an electronic visa, you'll need to fill out the Indian e-Visa application form and answer the following questions:
Visa details (number of visas, type of visa, port of arrival, and processing time)
The whole name and last name.
Date and location of birth (city and country)
Gender
Passport number
Date of arrival and departure
In addition, visitors visiting the Republic of India must have a valid Monaco passport, which includes the number written on the passport itself.
The online application form may be completed in around 15-20 minutes. Acknowledgment is often sent within 03 business days after the required papers and Indian electronic visa criteria are completed.
Is it OK for children from Monaco to get an Indian electronic permit?
Visitors from the Principality of Monaco may enjoy beaches, museums, and cultural attractions in India, but parents should always be aware of safety precautions while taking children on vacation there.
Parents of Monaco children should apply for an electronic visa for the children and have the e-Visa with them at all times while they are traveling in India.
Vaccinations for children are also recommended before traveling to India. Medical disorders that can be prevented with a simple vaccine have yet to be eradicated in India.
Read more: Covid-19 Insurance for citizens of Monaco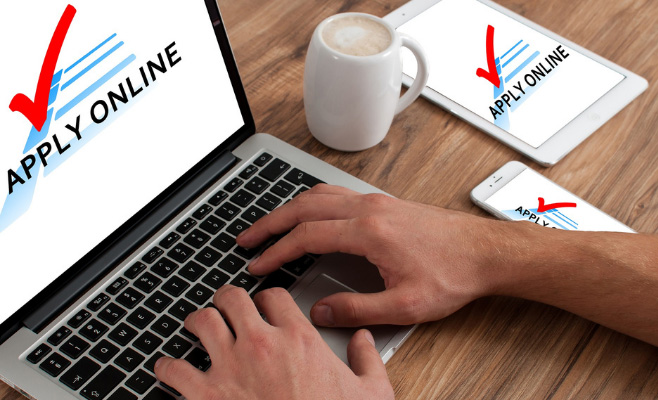 The cost of an Indian e-Visa for Monegasque Citizens
3. Indian e-Visa fees for Monegasque Citizens
To apply for an e-visa to India from Monaco, you must pay two types of India e-Visa fees: the service charge and the government cost.
India's exemption list excludes the Principality of Monaco, hence nationals of Monaco are required to pay the government fee.
There are three service kinds from which you may select pricing for a particular visa:
Normal service: You may expect to obtain your e-Visa in 03 working days.
Urgent: An e-Visa will be emailed to you within 24 hours if you pick up this expedited service.
Super Urgent: The e-Visa is issued in as short as 05 hours. The faster the processing time, the higher the fee applicants need to pay.
Payment can be made by credit card or bank transfer. Wire transfers or electronic payment (Visa, Mastercard, American Express, or PayPal) are accepted at India Immigration Services.
A confirmation email is sent after a successful registration Make a duplicate and bring it along with you at all times
The process of acquiring an Indian visa from the Principality of Monaco has never been easier. At any time of the day or night, you may apply from the comfort of your own home.