Indian Visa Requirements for Panamanian Citizens
Almost 10 million foreign tourists travel to India annually, including travelers from Panama. The creation by the government of an online e-Visa system will make it easier for people to access public services and the immigration process.
Panama passport holders can apply for an India e-Visa online with ease and security as long as they supply the required personal information and supporting documentation.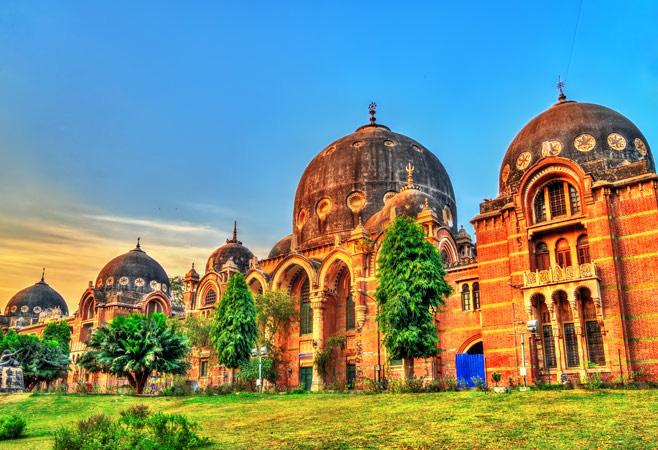 Indian e-Visa for Panamanian citizens
Indian e-Visa Types for Panamanian Citizens
Before submitting an online application, it is advised that visitors from Panama thoroughly read the descriptions of the various Indian e-Visa categories.
If a traveler to India does not possess the proper e-Visa based on their trip plans, entry may be refused.
Panamanian nationals can apply for 5 different types of Indian e-Visas:
The Indian e-Tourist Visa is an online visa for tourists given for leisure travel. With this kind of Visa, your stay in India will be permitted for 30 days starting from the day of your arrival.
You can apply for a long-term e-tourist visa, such as the India Tourist Visa for 1 Year and 5 Years, if you want to stay longer in this country for leisure activities, to visit family and friends, or to take part in short-term yoga programs and local language classes. With these visas, Panamanian nationals can visit India several times and remain for no more than 180 days on each trip.
Indian e-Business Visa, popularly called a permit for traveling on business. The validity period for this type is 365 days from the date of issuance. Each stay cannot be longer than 180 days.
The Indian e-Conference visa is valid exclusively for participation in conferences sponsored by the government. You can only enter once and stay in India for up to 30 days from the day of your arrival.
This is the Indian Medical eVisa, which enables travel for the purpose of receiving medical care within the nation. This e-Visa allows you to visit the country three times and stay for a total of 60 days starting from the day of your initial entry.
With the use of the Indian Medical Attendant e-Visa, people are able to accompany patients getting medical care in India. You may remain in India for up to 60 days following your arrival date.
A visitor from Panama should anticipate receiving their approved Indian e-Visa from 05 hours to 03 business days after submitting their online travel authorization (e-Visa) application.
Print a copy of the e-Visa approval in case an immigration officer requests one.
Indian Visa Requirements for Panamanian Citizens
Panamanian nationals must fulfill a number of Indian visa requirements in order to acquire the most common type of Indian e-Visa, a Tourist e-Visa.
Some of the supporting documents required are passports and personal information.
Panamanian nationals must fulfill the following requirements in order to submit an online application for an Indian Tourist Visa:
When entering the nation, you must have a passport from Panama that is at least valid for six months.
Document-style photo of an applicant from Panama that complies with India e-Visa requirements, including a white background.
A valid email address to which the e-Visa can be sent.
A valid credit or debit card must be used to pay the visa processing fee.
These conditions apply to all travelers from Panama regardless of the type of Indian e-Visa they are applying for.
Visitors from Panama should be aware that additional requirements can apply depending on the type of Indian electronic visa they seek.
Indian e-Visa requirements for Panamanian citizens
Indian Conference e-Visa Requirements for Panamanian Citizens
An Invitation letter from the conference organizer and political clearance from the Ministry of External Affairs (MEA) is an additional document that must be obtained.
Indian Business e-Visa Requirements for Panamanian Citizens
There are more items that must be submitted in addition to those listed above:
In addition to the visitor's full name and contact information, this business card also includes the name and address of the visitor's Indian employer.
A business letter is an invitation sent from a company in India to a traveler from Panama that includes the host of the event's signature, corporate letterhead, address, and contact information.
Indian Medical e-Visa for Panamanian Citizens: Additional Conditions
For this visa, you also need a letter from the hospital in India that is addressed to the patient and has the letterhead of the hospital.
A signature from an authorized doctor must be included also.
Indian e-Visa fee for Panamanian Citizens
Both government fees and service fees must be paid in order to complete the application process for an India e-Visa.
The government fee is the amount you must pay for the India Immigration Department to provide your visa. The service fee is charged based on the visa service you use.
Choose one of the following services to meet your travel requirements:
Normal: It is most economical to use this standard service. If you have enough time to prepare your papers and wait for a reply. This kind of waiting period lasts for three business days.
Urgent: If you use this advanced type of e-Visa, you will get your answer in 24 hours.
Super urgent: This type is used for instances where an e-Visa is required within hours. If you choose this service, your findings will be delivered within five business hours.
In addition, you can pay a minimal fee for COVID-19 insurance to boost your chances of approval and keep your benefits when traveling abroad.
Both electronic and wire transfers are approved payment options. Visa, Mastercard, American Express, or PayPal are a few options for online payments.