Indian visa requirements for Togolese citizens
Since 2014, there have been many more chances to travel from Togo to India. Nationals of Togo can now visit India easily, quickly, and most significantly, fast thanks to the Indian government's implementation of the Indian online visa. Those visitors from Togo who choose India as their destination can save excursions to consulates and embassies thanks to this electronic travel authorization.
The number of visitors in India has increased to up to 10 million foreign travelers each year since the introduction of the Indian e-Visa application, which is accessible to more than 160 nationalities worldwide.
Types of Indian e-Visa for Togolese citizens
Togo residents must be aware of the kind of Indian visa that best fits each applicant's situation before completing the form. Depending on this, the application process may ask for the submission of additional information or necessary documents.
The following visa categories are available to citizens of Togo:
The Indian Tourist e-Visa can be utilized for leisure and tourism purposes, as well as for visiting friends and relatives. This visa is valid for one month from the date of issuance, and while it is still valid, a national from Togo may enter the country twice and remain for up to 30 days in total. 
The 1-year e-visa allows travelers to visit India multiple times within a year, with each stay of up to 90 days. This is a convenient option for frequent visitors to India, such as business travelers or those with family in the country. The 5-year e-visa is a more extended option, allowing multiple entries to India over five years, with each stay of up to 90 days.
The India Business e-Visa is only intended for business purposes. This travel authorization is a multiple-entry visa with a one-year validity period that allows the bearer to stay for up to 180 days at a time. To apply for this type of visa, the candidate from Togo for this visa is required to have a business letter or business card.
Any conference or workshop that is conducted by a ministry of the Indian Government requires an Indian e-Conference Visa. You can enter India only once during your stay of up to 30 days with this type of visa.
The Indian Medical e-Visa is only available to nationals from Togo who want to go to India for medical treatment. They are required to provide legitimate documents, such as a letter from an Indian hospital, to explain the basis for their journey. This visa is valid for 4 months from the date of arrival and permits holders to enter the country three times per year. The staying time allowed with this visa is 60 days in total.
Nationals from Togo can apply for an Indian e-Medical Attendant Visa if they want to travel with a patient who has an e-Medical visa and is receiving treatment there. Up to two family members may receive this travel authorization, which has the same duration as the e-medical visa holder.
Indian e-Visa Requirements for Togolese citizens 
Nationals from Togo who apply for an Indian e-Visa are required to submit crucial paperwork and adhere to rules and regulations to submit a successful form.
A valid Togo passport with at least six months remaining validity from the time of entry into India is one of the requirements that must be met. Additionally, this travel document must include a minimum of two blank pages that can be stamped by Indian border guards upon entry and exit.
The applicant from Togo must be at least 18 years old and of legal age. To receive their visa document, which must be printed out and carried by the visitor upon arrival in Indian territory and throughout their whole stay there, they must also have an active email account.
Furthermore, the applicant must have a personal debit or credit card to pay the processing fees for the Indian online visa.
The requirements for citizens from Togo to enter India electronically range from personal information to passport information.
Applicants from Togo must fill out the following information under "Personal Information":
Full name
Date of birth
Gender
Nationality
Passport number
Date of arrival and departure
When filling out the form, specific details such as name, date, city, and country of birth should match those on the Togo passport.
The information on the passport part is another crucial field that needs to be filled up. Candidates from Togo must complete:
Passport number
Digital copy of the biographical page
With all of this information, it ought should be simple for Togo citizens to get a visa to enter India.
Indian e-Visa Application for Togolese citizens 
As long as there is an internet connection and the candidates from Togo have their legitimate documents on hand, they can complete the Indian e-Visa online application form from anywhere in the world.
Nationals from Togo can apply for an Indian visa online by filling out a form in only 10 minutes with critical personal data about themselves, and vital travel papers.
All information submitted by citizens from Togo must be accurate and supported by several valid and legal records.
What to do as a Togolese citizen after acquiring an electronic visa for India?
Since it may take up to 03 business days for the Indian e-Visa application to be processed, it is advised that individuals who qualify fill out and submit the form at least 07 days before their trip.
The visa holder should be aware that they must always have a printed copy of their e-Visa on them while they are in India, even after their application for a visa has been approved and they have entered Indian territory.
Indian e-Visa fee for Togolese citizens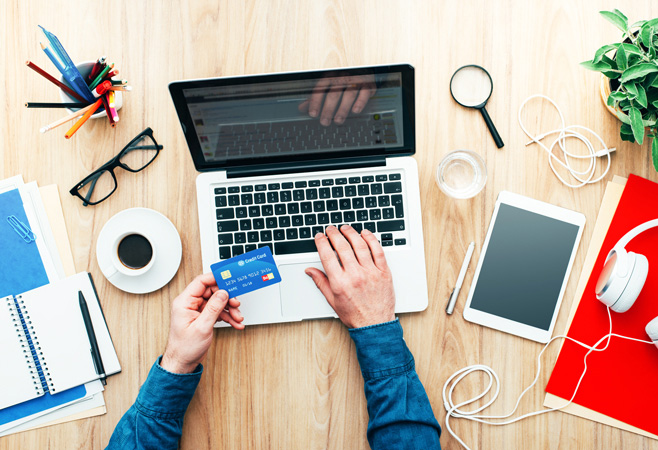 The last step in the application process for citizens of Togo to obtain an India e-Visa is payment. You should be aware that there are two categories of Indian e-Visa Fees associated with this step: the government fee and the service fee.
As Togo is not among the exempted countries for Indian visas, the government charge must be included in your receipt.
Depending on which of the three service categories you select from the following list, the service price is adjustable:
Normal: If you select this option, your e-Visa will arrive in three business days.
Urgent: If you choose this form of e-Visa, you will receive an e-Visa within 24 hours.
Super Urgent: Extremely Urgent e-Visas are the quickest and can be received in 5 hours.
Payment procedure: You can select wire transfer (the Bank of Cyprus online transaction) as your preferred method of payment or electronic payment (Visa, MasterCard, American Express, or PayPal).
We advise you to purchase Indian travel Insurance so that you are covered against a variety of risks, especially the Covid pandemic when you are outside of your own country.