Indian e Visa for US citizens - Requirements and Fees
India, known as the land of diverse cultures and religions, has been one of the favorite destinations for international travelers for many years. From sacred sites and spiritual encounters to sun-drenched beaches or exciting wildlife sanctuaries, it has a lot to offer for your wonderful trip to India. While making a plan to visit this fascinating country, you should carefully prepare all the necessary documents to enter the country, including a visa. Since 2014, India has launched an electronic visa system, also called Electronic Travel Authorization (ETA), allowing citizens from more than 160 countries to apply for visas online. Following that, US citizens who want to visit India for tourism, business and trading, conference, or medical treatment purposes now can obtain an India electronic visa, which is faster and more effortless. Keep up reading this article to learn more about Indian e-Visa requirements for US citizens.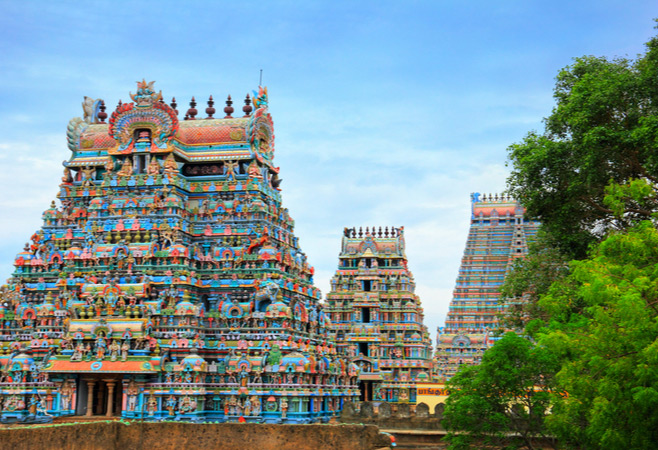 1. Indian e-visa for US citizens
If you are an American citizen traveling to India, you should make sure that you have your e-visa granted before booking flights or tour packages. Because the India e-Visa is obtained online, US citizens can obtain permission to enter this country from the comfort of their own homes.
There are four types of Indian e-Visa for US citizens:
e-Tourist Visa: Americans who are contemplating a vacation to India should apply for an e-Tourist visa which permits them to stay in the nation for tourism and recreational purposes. E-tourist visa has 3 types with different validity and duration of stay in India.
For a short-term e-tourist visa, US citizens can stay in India for up to 30 days from the day of their arrival. This type cannot be extended or transformed in any way.
For long-term e-tourist visas, American visitors can choose one of two types including a 1-year and 5-year e-Tourist visas depending on your expected staying time in India. American nationals who acquire a 1-year e-tourist visa can stay in India for 365 days, while those who obtain a 5-year e-tourist visa have the duration of stay for up to 5 years from the date of ETA issuance with multiple entries to India during that period. The Indian government allows the majority of countries to stay in India for no longer than continuous 90 days for each visit. But US citizens are permitted to stay in India for up to 180 days for each entry.
e-Business Visa: This type of e-visa allows Americans to enter India for business or trading purposes. You can stay in India for up to 365 days from the grant date of ETA and enter India as many times as you choose, but cannot continuously stay here for over 180 days during each visit.
e-Conference visa: This type of e-visa allows Americans to enter India to attend a conference hosted by a government ministry in India. You can stay in India for up to 30 days from the date of arrival for a single entry only if you use this type of e-visa.
e-Medical Visa & Medical Attendant: Americans who need medical treatment or go along with patients having treatments in India can apply for an e-Medical Visa & Medical Attendant online. You can stay in India for up to 60 days from the date of your arrival and enter the country three times in total with this type of e-visa.
2. India visa requirements for US citizens
The India e-Visa makes it easier for US citizens to obtain a visa to visit India. To apply for an Indian e-Visa online, American travelers must meet a few requirements.
Basically, for all types of Indian e-visa, US applicants will be required the following items:
The scan of your United States passport, the biological page only. But keep in mind that your passport has to be valid for at least six months from the intended date of entry into India and should have at least two blank pages.
A recent photograph of yourself in any version as long as your face and background are clear.
A valid email address to receive entry permits for American visitors.
Besides that, depending on the kind of e-visa you apply for, there are some additional relative documents that you should prepare. As an example, if you seek an e-Medical visa as an American citizen, you have to have an invitation letter from an Indian hospital or medical center. This paperwork will be listed in detail for you via email once we receive the information about your e-visa type. So you never have to worry about that.
In addition, in the context of a pandemic, the governments of many countries prioritize foreign visitors who have health insurance to enter their country. So regardless of your vaccination situation, we highly recommend that all international travelers should buy a India travel insurance when traveling to India. US citizens can buy this insurance to protect their financial benefits in case unexpected things happen as well as make your visa application easier to approve.
3. Apply for India e-Visa from the USA
The first step, citizens of the United States can start to obtain an e-Visa for India by filling out a simple online form. You will choose what type of e-visa you want to apply for as well as some information about your entry to India before providing personal information for e-visa details.
In the second step, US citizens must input some personal information, including the following:
Name
Birthdate
Nationality
Gender
The number on a passport
You must also provide information from your trip, such as:
The arrival and departure date
Contact information, including an email address, is required. After fulfilling the Indian e-visa requirements for US citizens and completing the application form, the American applicator will be notified via email of the status of your application.
In the third step, US applicants will complete the visa application by making payments. You may use two payment methods including electronic payment or wire transfer to pay for your India e-visa charges.
In the last step, the confirmation of your e-visa application will be sent to your email address. Remember to check your email frequently to update your e-visa and the time you will be received. Finally, when your India e-visa is already in your mailbox, you should print at least one copy out to present at the specified port of entry.
4. Indian visa fees for US citizens
US citizens must pay two types of India e-Visa fees to complete the application process: government and service fees.
The government fee is required because the United States is not on the Indian e-Visa exemption list.
For the service fee, the more applicants you apply for, the better price you get. Parallelly, you can select one of the following choices to meet your travel needs and budget:
Normal: This standardized service is the cheapest option. If applicants have adequate time to prepare their papers and wait for a response, they can apply for this visa. This type of wait time is 3 business days.
Urgent: US citizens will receive your results within 24 hours if you use this advanced type of e-Visa.
Super urgent: this type is utilized in high-priority circumstances that require your e-Visa in a matter of hours. If US nationals choose this sort of service, you can expect to receive your results in about 5 business hours.
You can pick between electronic payment and wire transfer as a payment option. If you select electronic payment, you should consider Visa, Mastercard, American Express, or PayPal.
Any other questions about applying for an Indian e-visa for us citizens, you can contact us by hotline at +1 917 397 7487 or email [email protected].
India Visa Requirements for USA Citizens FAQs